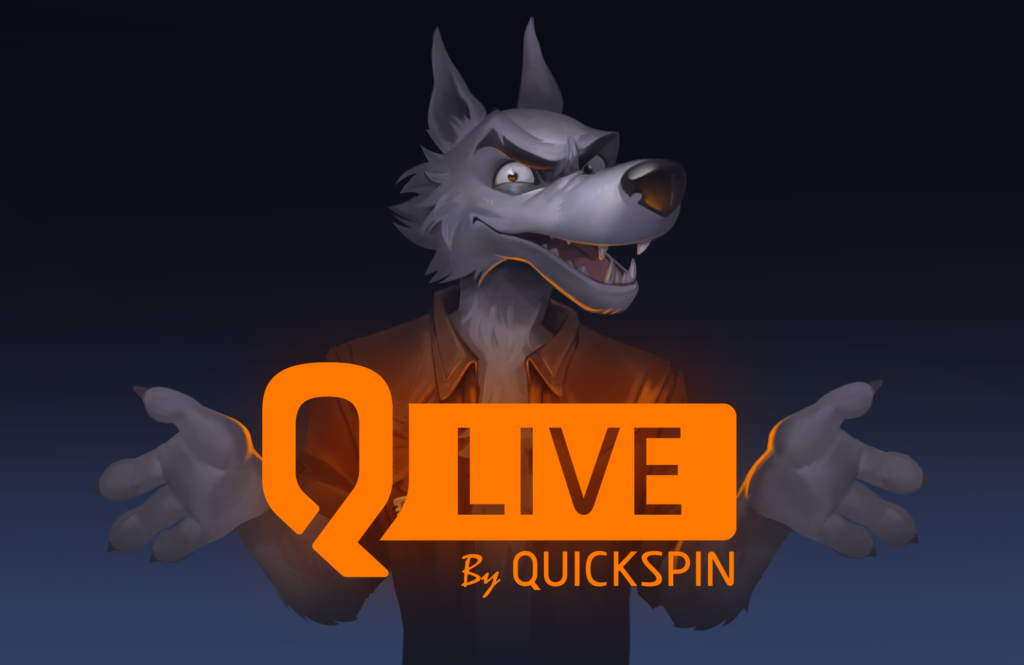 Introducing: Q Live by Quickspin
Quickspin is expanding into the live casino market via the launch of a new product vertical, Q Live by Quickspin and will launch its first live game, Big Bad Wolf Live, towards the end of June.
We here at Quickspin are immensely proud to announce our plans to expand our offering and enter the live casino space. Our new product vertical will be launched under the brand, Q Live by Quickspin so as to differentiate it from our core product, Quickspin Slots.
One of our core strategic directives is to constantly explore new ways to create new products, enter new markets and provide more players with the Quickspin gaming experience. The creation of Q Live by Quickspin, as well as the entrance into the live casino space is the natural choice if you factor into the equation the world-leading technology we have at our disposal through the Playtech group.
Panagiotis Chryssovitsanos, Quickspin CEO: "Quickspin was founded on the idea that we wanted to bring something fresh and innovative to the market with own blend of high-quality production value, creativity and love. That was 11 years ago. But the market has changed, the games have changed, and the player base has changed alongside it.
And, while there are plenty of companies that make fantastic games, we now see ourselves entering the era where the biggest player bases are not the ones that grew up in the shadow of Las Vegas' heyday but rather in the era of the internet and social gaming. They grew up with a phone in their hands, internet access, they played games online and interacted with each other in the same way. We see this as our opportunity to talk directly to that generation of players. Our ambition is to provide them with high quality, entertainment-first games that they can play and enjoy, together."
Big Bad Wolf Live
Big Bad Wolf Live will be our inaugural game and will launch towards the end of June 2023. Following on from that, our ambition is to release a new Q Live by Quickspin game every quarter.
This is a massively exciting time as it's a significant example of Playtech leveraging existing technology with an existing IP to create an entirely new vertical. We are, of course, going to add our own little blend of brilliance on top to create a game that we think will be a genuine fan-favourite. Our current plan is to launch our first Q Live game by means of the Playtech Live platform. This means it will be readily accessible for any of our operators who already have a Playtech Live integration in place.