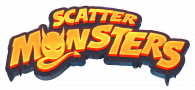 Play Scatter Monsters the way its meant to
Do you love festivals or think they're hell on Earth?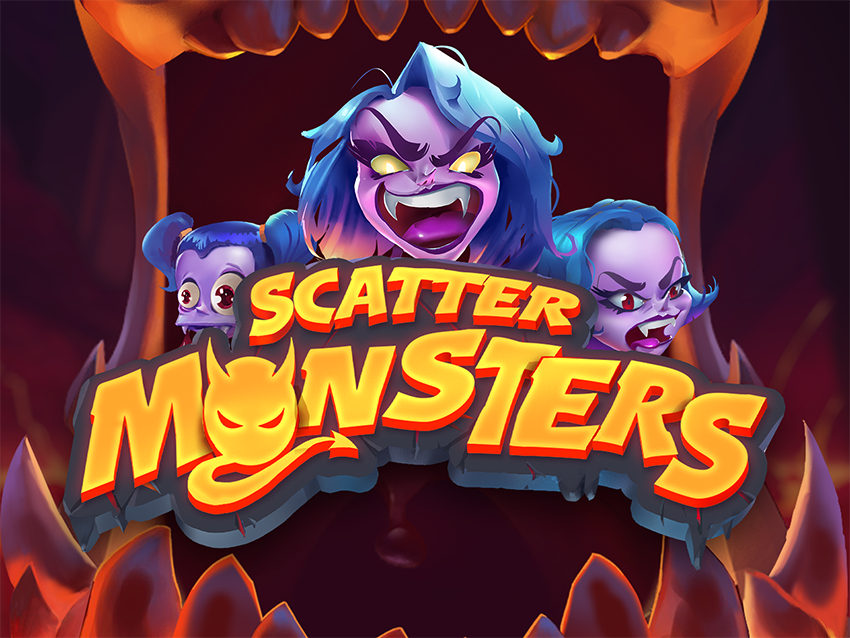 Do you love festivals or think they're hell on Earth? Well, this festival is hell. Literally.
A warm welcome to Scatterbury, where monsters from all over the world meet up for a legendary 5-day festival. Scatto, as it's commonly known in the Underworld, started as a simple event in 1974 with 1,500 visitors. It's grown year by year and now attracts more than 200,000 culture-loving monsters each year.
Party with zombies, demons, and vampires while you match symbols and fill the Soul Meters with unsuspecting souls. And if you fill the Demon meter you get access to the VIP room in hell, where you can mingle with Satan and other superstars. Maybe you'll even get his autograph?
Scatter Monsters is a 6×6 symbol tumbling game where you fill the Soul Meters to trigger the Color removals, Symbol upgrades, and a Free Spins Bonus with a dynamic Multiplier (the multiplier increases the more unused Souls you have).
This spinferno is a dedicated scatter pay game with a completely new mechanic, hellishly entertaining gameplay, and a chance for some diabolical wins!
Wild symbols substitute for all other symbols except the Heavens Gift symbol.
Heavens Gift awards 10 to 50 souls into a random Soul Meter.
Filling a Soul Meter will award its feature when there are no more wins. You fill the Soul Meters by winning on symbols or by landing the Heavens Gift.
The blue Vampire Soul Meter takes 20 Vampire Souls to fill. Filling it awards the Symbol Upgrade: all low symbols of all colors get upgraded to one of its higher versions. If there are no low symbols on the screen, all medium symbols are upgraded. You can overfill the Soul Meter to have the same feature trigger multiple times.
The green Zombie Soul Meter takes 40 Zombie Souls to fill. Filling it awards the Color Removal: all symbols of a random color are removed and its souls are stored in its Soul Meter. You can overfill the Soul Meter to have the same feature trigger multiple times.
The red Demon Soul Meter takes 60 Demon Souls to fill. Filling it awards 8 Free Spins. After the meter is full, you can overfill the Soul Meter and get +1 Free Spin for every 25 Demon Souls above 60.
Fill the Demon Soul Meter to get +1 Free Spins. Every 60 Demon Souls after that adds 1 extra Free Spin and any souls left in the Soul Meter after each Free Spin are converted into a Multiplier for the winnings of that spin.
Review of Scatter Monsters
Scatter Monsters is an online slot game developed by Quickspin. It has a 6x6 panel that uses a scatter pays system to create wins, and when at least eight matching symbols are in view, in any position, a win is formed. The symbols are removed from the reels, and new symbols drop to replace those removed. The game is set in hell and features vampires, zombies, and demons who are all attending a five-day festival called Scatterbury. The music is heavy, grinding, and Black Sabbath-y. The game has a medium volatile math model and is rated 3 out of 5. The RTP settings are tuned to three levels, with 96.08% being the highest.
The pay symbols are divided into colours and types, with vampires being blue, zombies green, and demons red. The symbols are categorised like this because each colour is connected to a Soul Meter. The Soul Meter is filled with winning scatters, and each Soul Meter has its modifier. For example, when the Vampire Soul Meter is filled, it awards a Symbol Upgrade where all low-pay symbols of all colours are upgraded to their higher value version. The Zombie Soul Meter, on the other hand, requires 40 souls to be filled, and when filled, the Colour Removal is awarded, removing all symbols of a random colour and storing them in the respective Soul Meter. The red meter needs 60 souls to fill. When filled, 8 free spins are awarded, plus one free spin for every 25 Demon Souls over 60. The Zombie and Vampire meters can be overfilled, meaning their feature can trigger multiple times.
During free spins, filling the Demon Soul Meter with 60 Demon Souls adds +1 free spin, plus an additional free spin for each batch of 60 souls after that. At the end of a free spin, any souls left in the meters are converted into a multiplier which is applied to the win on the spin. Multipliers have values of x1, x3, x5, x7, x10, or 20 for 0-15, 16-30, 31-50, 51-70, 71-100, or 101+ remaining souls, respectively.
Scatter Monsters is an interesting game with a unique theme, and the Soul Meter feature adds a new level of excitement to the game. However, the game does have some drawbacks. The graphics are not as polished as one would expect from a modern slot game, and the characters could be more visually appealing. The music can become a bit repetitive and can be quite loud, making it difficult to play the game for an extended period. Additionally, the game is not as engaging as other slot games, and the wins are relatively small.
The Scatter Monsters slot has an RTP of 96.08%, which is average for a slot game, and the maximum payout is 5,114x the stake, which is not very high compared to other games. The medium volatility of the game means that players can expect small to medium-sized wins relatively frequently, but the big wins are hard to come by. The game is playable on any device, with stake levels of 20 p/c to £/€100 per spin.
In conclusion, Scatter Monsters is an average online slot game with a unique theme and interesting features. The game has some drawbacks, such as its average graphics and sound effects, which can become repetitive and loud. Additionally, the game is not as engaging as other slot games, and the wins are relatively small. However, the Soul Meter feature adds a new level of excitement to the game, and the medium volatility means that players can expect small to medium-sized wins relatively frequently. Overall, I would rate Scatter Monsters 3.5 out of 5
More slots from Quickspin