Ivan and the Immortal King

Play Ivan and the Immortal King the way its meant to
Join Ivan on his quest to defeat the Immortal King and claim your riches!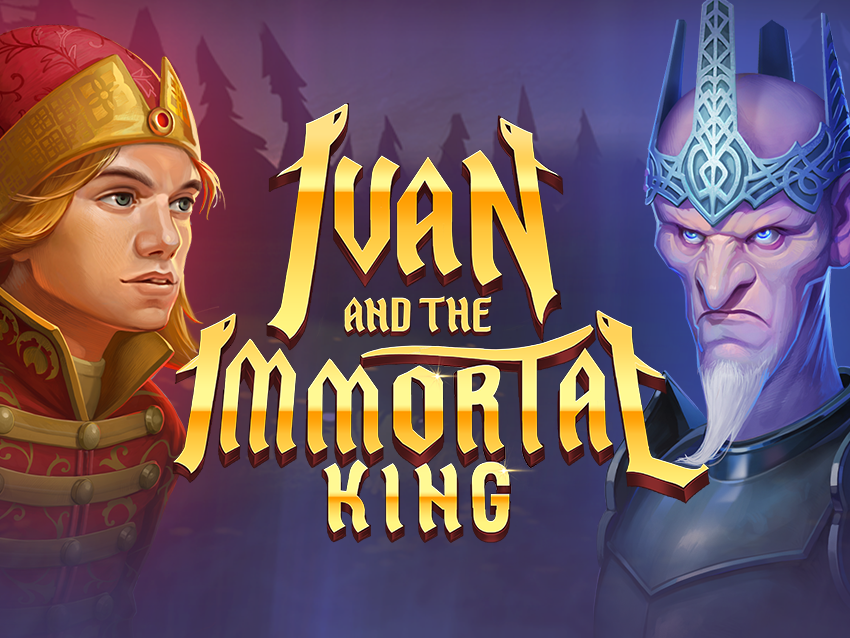 Ivan and the Immortal King
Ivan and the Immortal King is based on an old classic Russian fairy tale, so this game will take you on a one-of-a-kind adventure!
Your mission is the slay the immortal Kind Koschey, but there's just one problem: his soul is hidden inside a needle, which is in an egg, which is in a duck, which is in a hare, which is in a chest. So, all you have to do is find the chest, kill the hare, capture the duck, open the egg, and break the needle! Easy, right…?
Get your sword, strap your boots on, and go find out if you have what it takes to defeat the king and cease all his gold!
With an extremely volatile gameplay and tons of exciting features, like Super High Paying Symbols, the Baba Yaga Mystery Surprise, and Free Spins with increasing Multipliers, this game is a fairy tale come true!
Ivan and the Immortal King Media
When you get 3 or more Bonus Scatter symbols, it will trigger the Free Spins bonus game! There are lots of opportunities to be had here, as 3 or more symbols will start 10 free spins at Chest level; 4 or more symbols will start 14 free spins at Hare level, and 5 or more symbols will start 18 free spins at Duck level.
When you collect 3 Progress Scatter symbols, the next multiplier level will get activated! And for every multiplier level you activate, you will get 4 additional free spins.
Review of Ivan and the Immortal King
More slots from Quickspin