Hall of the Mountain King

Play Hall of the Mountain King the way its meant to
Ascend the mountain and claim your riches in Hall of the Mountain King - the epic slot game that will leave you breathless!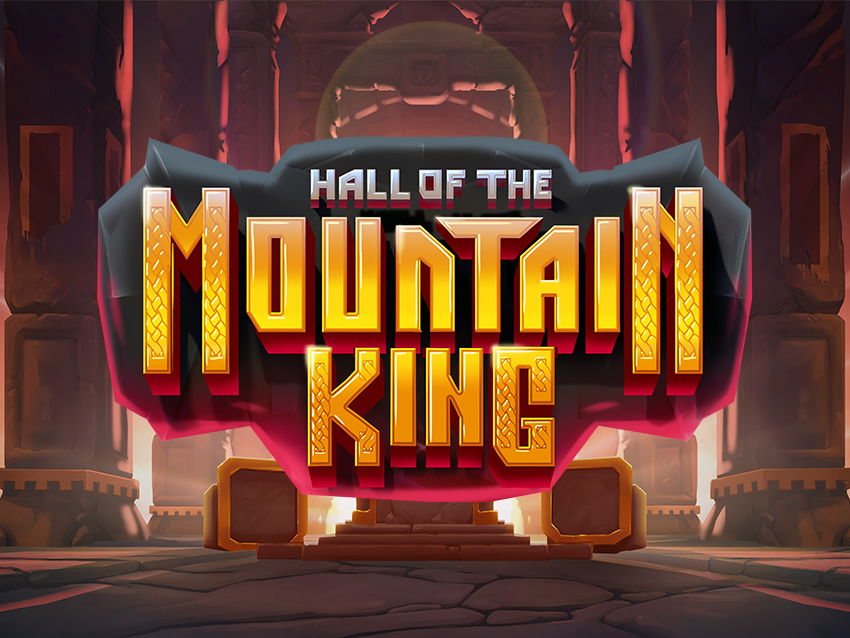 Hall of the Mountain King
Hall of the Mountain King combines Nordic folklore with new game mechanics, extremely volatile gameplay, and the chance to win more than 7000 x your bet!
This game was inspired by the famous classical music piece "In the Hall of the Mountain King" by Edvard Grieg, which plays a central part in the slot.
Any win can be multiplied by landing wilds (up to 15x in the Free Spins Bonus!), and there's a massive 3-stage bonus with an escalating win potential as you progress through the stages.
And watch out when the Troll King swings his hammer – the more blocks he smashes up, the higher the win! Reach your maximum win potential by upgrading all your symbols, increase the multipliers to the max, collect all 6 whirling wilds, and watch it all play out in the last 3 spins!
Hall of the Mountain King is one of our biggest and most exciting releases of the year – you'll definitely need to catch your breath after this thrilling gaming experience!
Hall of the Mountain King Media
Every time you win in a spin, it gets multiplied by the indicated multiplier in the multiplier meter! There are five different values in the meter, and which number you get is determined by how many Wild symbols you get in the spin.
The Multiplier Meter can also be upgraded in the Free Spins Bonus game!
There are Stacked Wild on the reels that, combined with the multiplier meter, gives you the opportunity to win really big!
When you get 3 Scatter Symbols, it will trigger the Free Spins Bonus game! The bonus game consists of three stages.
Anytime you win in stage one or two, the Troll King will break one of the blocks in the upgrade meter on your right, which will activate an upgrade of that stage. He might also break the bottom block of the multiplier meter, which will upgrade all the multipliers in that meter! When the king breaks the top block in the upgrade column, you will progress to the next stage in the bonus game.
These are the three stages of the bonus game:
-Stage 1: Remove low value symbols and replace with high value symbols
-Stage 2: Collect whirling wilds (upgrade)
-Stage 3: All whirling wilds will come down in 3 intense spins
Review of Hall of the Mountain King
More slots from Quickspin