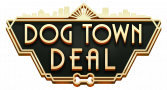 Play Dog Town Deal the way its meant to
It's going to be a game to remember so pull up a chair and get ready to play.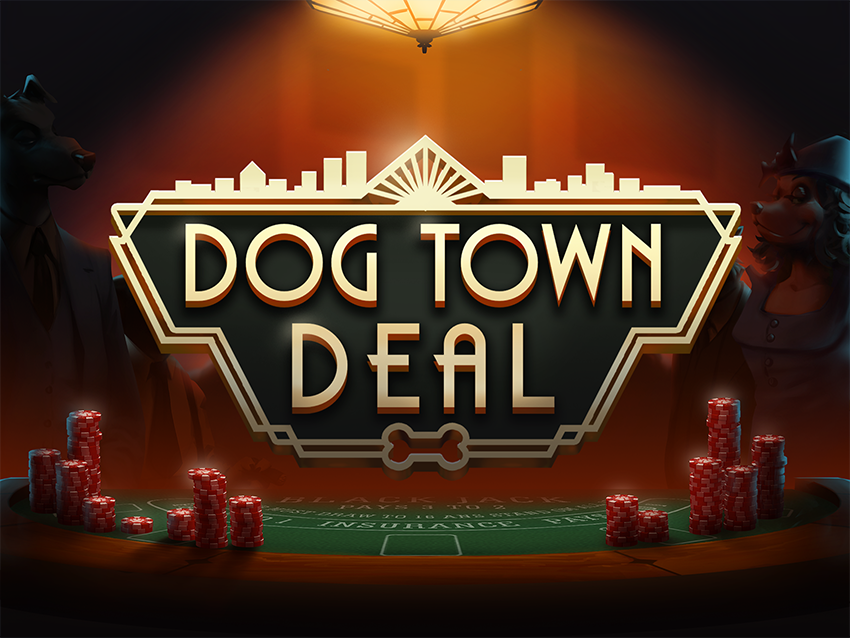 It's late-night New Orleans. The bars and clubs are closing, the town's entertainers have packed up for the night and are now looking to relax.
In the basement of the Dog Town Casino, a group of performers sit down to play. This week's lineup is an eclectic one to say the least. Ophelia, the showstopping singer from the infamous Midnight Hour club is accompanied by her pianist Leroy Brown, the baddest dog in the whole damn town. Famous for both the mellifluous melodies he can coax from his ivory keys, and his temper.
They're joined by Miguel "Miso" Sosa, the legendary boogaloo saxophonist looking for a break while on his annual tour of the Big Easy's best clubs. They say he can make winning hands appear as easily as he teases the silky notes from his beloved "axe".
Finally, there's Bazza, this evening's host. A nefarious card shark from the east end of London. Rumour has it he's on the lamb after a mishap in an underground casino in Marylebone that no one dares to ask him about… Either way, it's going to be a game to remember so pull up a chair and get ready to play.
Wilds substitute for all symbols, except Card Scatters.
2 Card Scatter Symbols triggers The Deal Feature
3 Card Scatter Symbols awards 7 Top Dog Free Spins
4 Card Scatter Symbols awards 10 Top Dog Free Spins
5 Card Scatter Symbols awards 15 Top Dog Free Spins
When two Card Scatter Symbols land on the reels, the cards will flip over and their value will be revealed. If the value of the hand is 16 or over, the win will be multiplied by your bet
Landing 3 or more Card Scatters will activate Top Dog Free Spins. 3 of a kind will award 1 Playing Card, 4 of a kind will award 2 Playing Cards and 5 of a kind will award 3 Playing Cards.
You can collect playing cards to build a hand used during the Top Dog Free Spins. The different card hands will result in how high you climb the Multiplier Ladder:
Blackjack will award 3 steps on the Multiplier Ladder
5 Card Charlie awards 2 steps on the Multiplier Ladder.
Hand value of 16+ awards 1 step on the Multiplier Ladder
Dog Town Deal is activated when there are no Free Spins remaining and you will be awarded with additional spins until the final card hand has been completed.
The Buy Feature can be activated during the Base Game only and by paying 50x your bet, you will activate the Free Spin Feature with 3+ Card Scatters.
In the world of slot games, Dog Town Deal stands out by giving dogs a human-like twist, reminiscent of the friendly canines you might encounter in The Dog House Megaways. In this unique canine casino, our furry friends not only socialize but also take high-stakes bets, creating an intriguing backdrop for your gaming adventure. What sets Dog Town Deal apart is its ability to provide an engaging and exciting experience without the risk of quick losses, thanks to its low to mid-level volatility.
While the game might not offer the sky-high volatility of some of its competitors, it compensates by providing extended gameplay that allows players to savor the experience. It's a refreshing change to have a game that balances excitement with longevity. The only drawback is that the maximum win caps at 1213 times the bet, a threshold reached after extensive simulations of over 98 million spins.
One of the standout features of Dog Town Deal is the inclusion of playing cards and a built-in Blackjack game during the free spins. This strategic addition elevates the overall gaming experience, providing players with an extra layer of entertainment. The Deal feature, which is triggered by landing only two Scatters, enhances the excitement and can lead to substantial rewards.
The free spins round is another highlight, offering the opportunity to climb a multiplier ladder, potentially reaching a staggering 1000 times the initial bet by landing favorable Blackjack hands. While achieving this feat may be a rarity, it adds an element of anticipation and exhilaration to each spin.
For those who prefer their dogs to look more like dogs and less like humans, other slots like Disco Dawgs with its high volatility and maximum win of over 17000 times the bet might be a better fit. However, if you're intrigued by the idea of a canine casino and the thrill of Blackjack, Dog Town Deal is a charming choice that balances entertainment and rewards, even if it doesn't break the bank with massive wins. So, if you're ready to roll the dice with some four-legged friends, give Dog Town Deal a try.
More slots from Quickspin